Why independence doesn't mean being a lone wolf.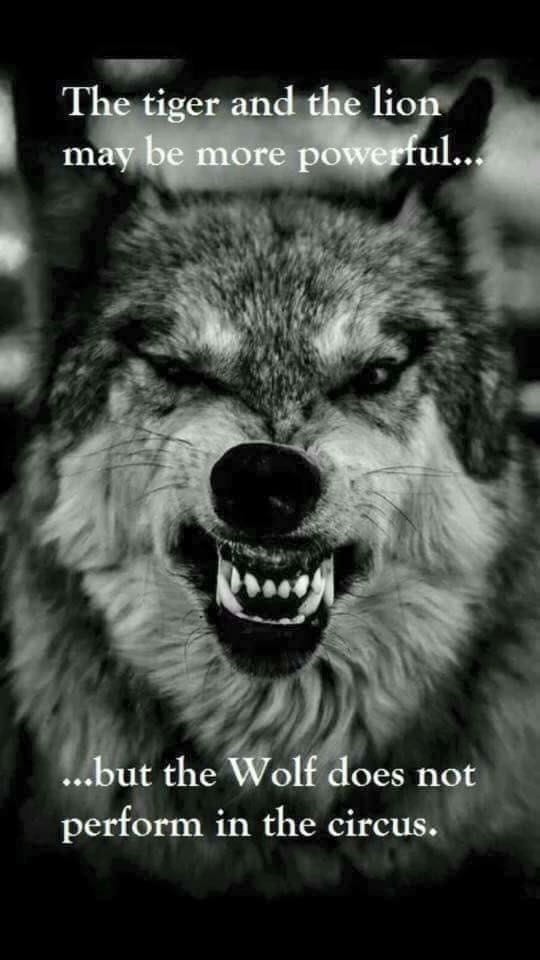 Main Squeeze sent me this a few days ago; said it reminded her of me.  You see I don't enjoy organizational politics at all (who does?) and I've never been much good at kow-towing.
I shared it with my friend and business partner, who wondered if "wolves", being great at "lone", might then not be good at playing on a team.  At the time I thought that's maybe where the analogy breaks down, but in hindsight the comparison of a wolf to an independent man or woman is apt. (Doesn't that always happen – you think of what to say, but way, way too late.)
Being of independent mind does not mean going it alone.  It means thinking for yourself and deciding when its good to work with others.
Working in a team, even one with a leader, doesn't mean you need to bow, buckle under, or "perform".  It means you acknowledge that your interests are aligned with the groups'; that cooperating will get you all further; that you're hunting in a pack, as it were.
The thing is, if you're the leader of the pack, remember that your goals, (your own, and the organizations'), will be better served if those on your team are "thinking followers", not performing animals.  Interact with them accordingly and they'll stay engaged and motivated.  Treat them like monkeys and the better ones will be gone, and those left will not move unless you say so, or promise them a treat.
Whether you lead only your self, or a team of one hundred, your foundational attribute has to be independence.  That is, you need to choose to stay switched on and focused; you must be willing to think, analyze, judge, and make decisions; and you need the courage, confidence and drive to initiate action.
Sometimes you'll choose to follow the direction set by someone else, or to take advice, or to work collaboratively.  Never should you jump because your fear a whip or want shiny baubles.